Tape Wound Toroidal & Cut Cores for Industrial Controls
For more than seven decades, Magnetic Metals has been producing the magnetic components used in increasingly sophisticated voltage monitoring and measuring electronics. Today we use the highest-grade materials available to produce tape wound toroidal and tape wound cut cores. Our products continue to enhance utilities' measurement and monitoring capabilities for electrical grids, industries and residences.
We supply all types and thicknesses of materials – including silicon-iron (grain-oriented), nickel-iron, cobalt-iron, amorphous and nanocrystalline alloys – used in motor controls, overload protection and current-monitoring equipment. Our AS9100:2016 Rev D-certified facility in Anaheim provides technical support and design review and testing from initial concept through production, accommodating standard and custom fabrications. We also offer coating, slitting, core winding, annealing, testing and custom assembly services.
For additional information and immediate assistance with your requirements, designs and applications, please call 800-257-8174 or email webinfo@magneticmetals.com.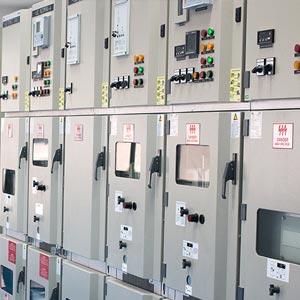 Typical Applications:
– Current transformers
– Voltage transformers
– Voltage monitoring
– Equipment protection
– Motor controls
– Ground Fault Circuit
Interruptors (GFCI)
– HVAC systems